Proven Excellence in AV Mounts
From point-of-sale touchscreens to complex video walls, Chief has a broad range of mounting solutions to support digital signage in any environment. Chief's products are engineered for strength with industry-first features that simplify installation and maintenance. In today's tech-savvy society, retailers, restaurants, event venues, corporations, governments, schools, houses of worship and countless others are turning to digital signage as a dynamic, effective way to communicate with and influence their audiences.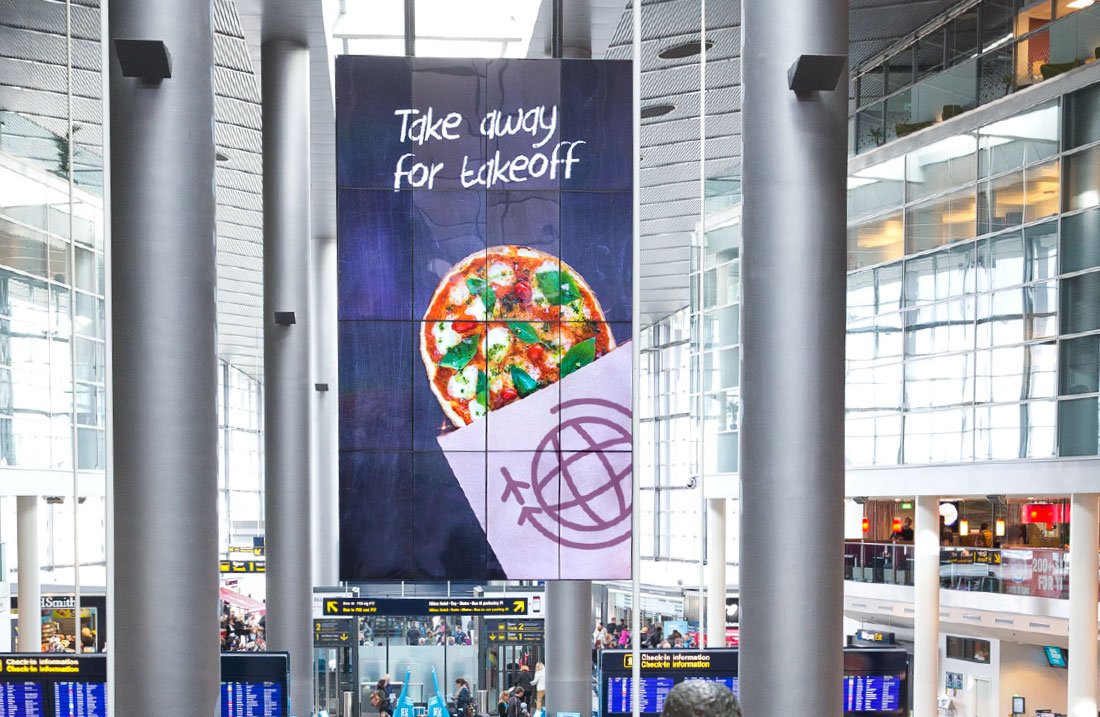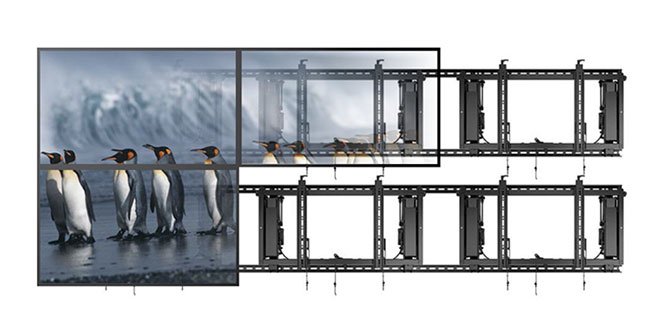 Video Wall Mounts
Chief has set out to create the best video wall solutions on the market. It improves the video wall experience in the areas of speed, alignment, serviceability and rigidity. Mounts can be constructed in several configurations to hold 2×2, 3×2 and 3×3 arrangements. With, wall, ceiling and floor-based options, we are sure to have a video wall solution that fits your project.
Fusion® Flat Panel Wall Mounts
Fusion® fixed, tilt and pull-out mounts are engineered for speed of installation and usability, with features that solve tough installation problems such as leveling and stud location. A full line of accessories is available to customize your AV configuration in any application. Fusion mounts are the perfect solution for your digital signage projects from a single screen to menu boards.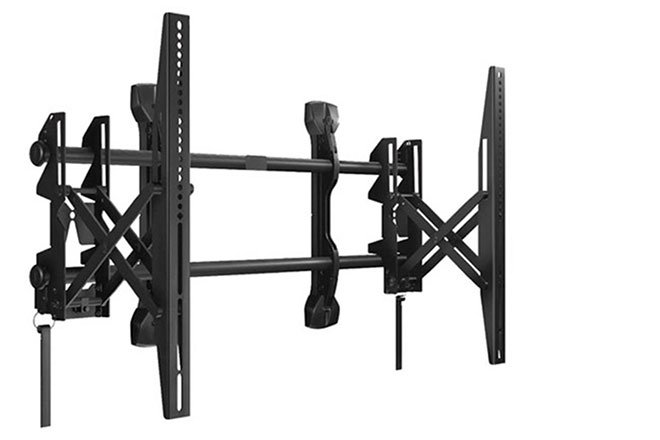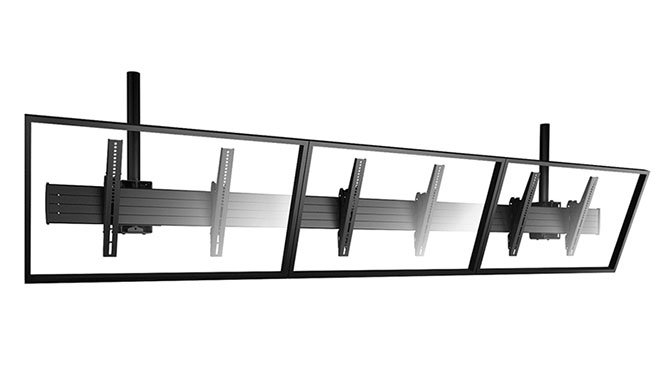 Menu Board Mounts
Chief's menu boards solutions provide unbeatable installation features like Centris® Tilt so screens stay where you place them for effortless, fast multi-screen alignment. Many fast food restaurant chains and other retailers trust Chief mounts to hold their important signage. Chief has wall, ceiling, cart and bolt down menu board options to meet any challenge.
Hospitality AV Solutions
Chief mounts are installed in many hotels and resorts all over the world on a variety of different surfaces both inside and outside. We can help you find the perfect product to install in guestrooms or even pool side, that are functional, attractive and durable. Chief's hospitality mounts are designed for the ultimate in functionality, aesthetics, security and flexibility.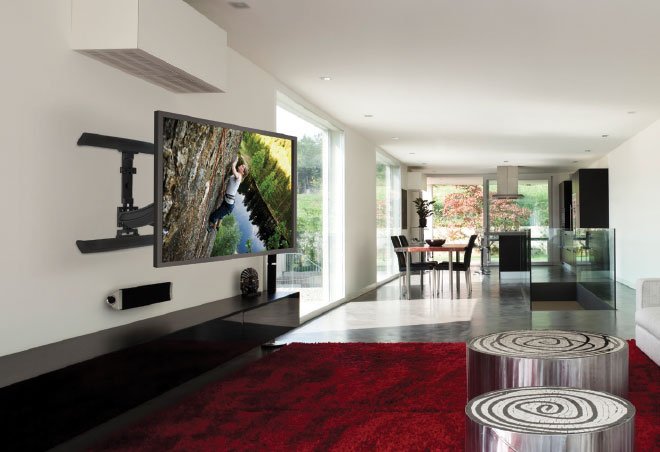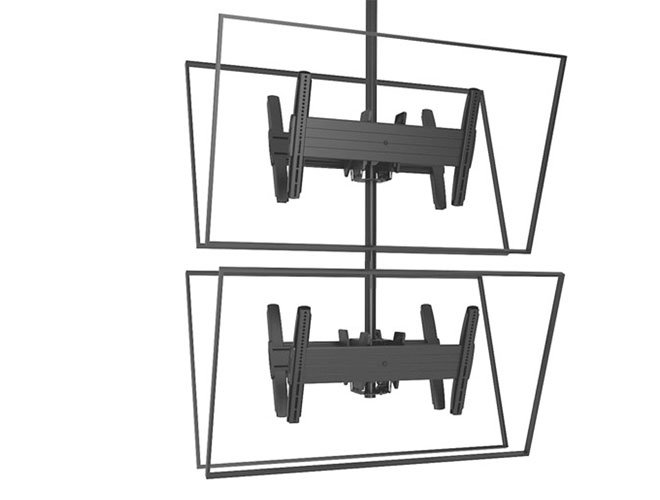 Stacked Mounts
Los soportes de techo de Chief permiten el instalar en una sola columna varias pantallas de forma vertical para soluciones con pantallas colocadas tanto en forma vertical como en horizontal, haciéndolas una gran opción para señalización digital. Existen opciones para configuraciones de pantallas a uno y dos frentes.
Multi-Directional Mounts
Chief's Multi-Directional solutions create 360 viewing capability with triple- and quad-mount systems. Both safely support multiple displays from a single column drop while maintaining the installer-friendly features of the single screen Fusion mounts.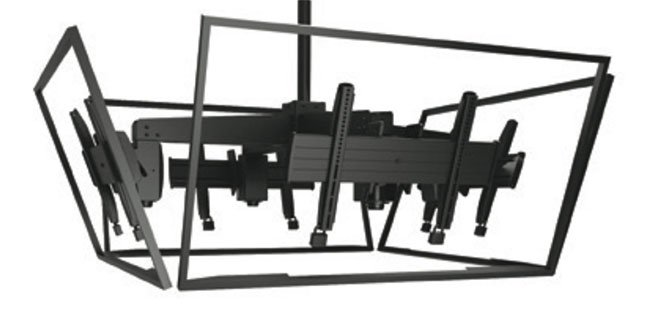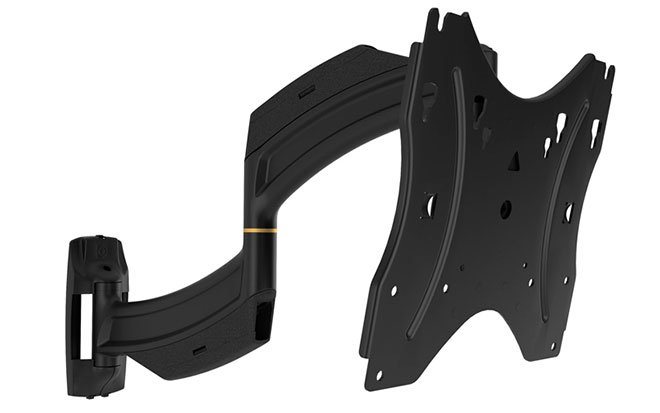 Thinstall™ Series Swing Arm Mounts
Chief's Thinstall™ Series Swing Arm Mounts are sleek, full-motion wall mounts perfect for digital signage applications. The Thinstall family includes swing arm options for 10-58" screens and a full line of supporting accessories. Easily installs with one person by mounting the top rail and sliding on the assembly.