Optimize Drive-thru Speeds
Delphi's Fast Track® Drive-Thru Timer provides critical information for operators to measure thru-put at the drive-thru. The Timing System displays detailed vehicle timing information on high-resolution displays. Show your drive-thru team a customizable dashboard of key information to optimize every car. The operator can easily see the number of cars in line, how long they've been waiting, and how long it takes for each car to get through your drive-thru.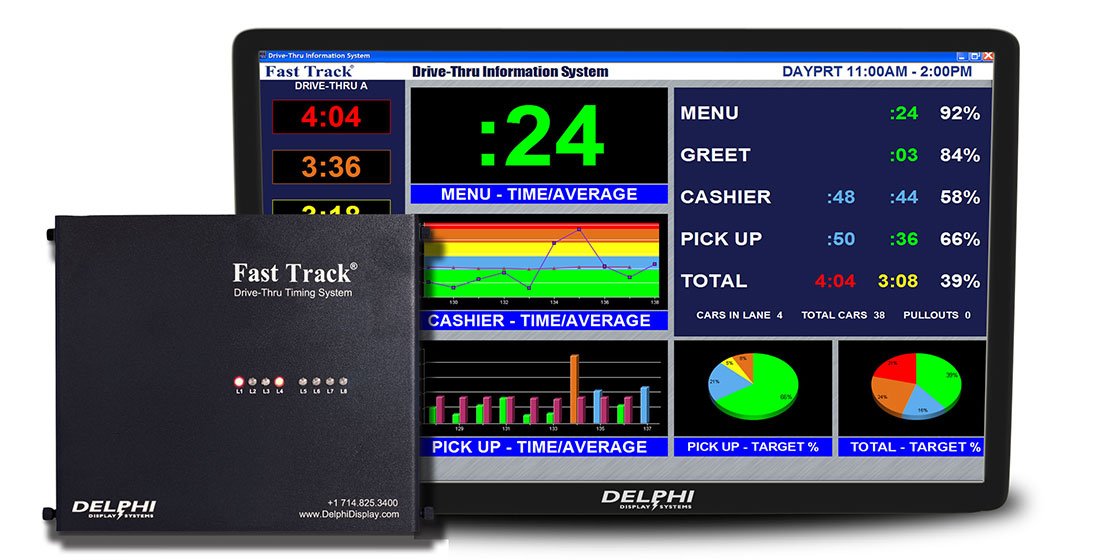 Most Accurate Timer
Fast Track can measure and display key performance metrics and indicate when goals have been exceeded or fall short, maximizing QSR drive-thru performance. Key performance metrics include: numbers of cars in the drive-thru, total visit time, and other important measures of drive-thru productivity.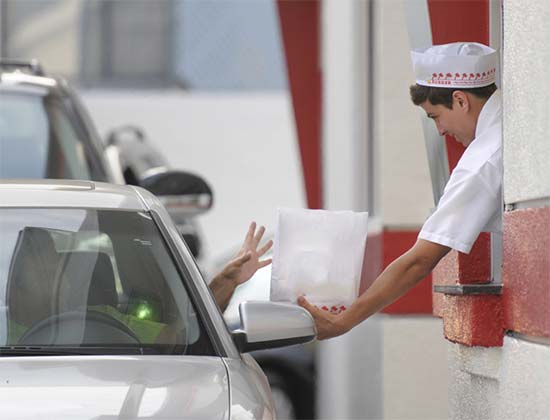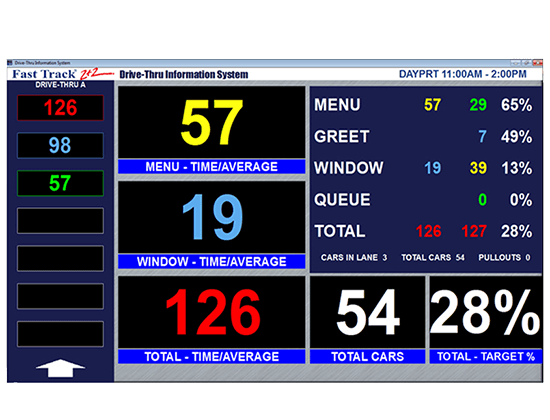 Customizable Displays
Fast Track presents your speed-of-service data on up to four easy-to-read LCD screens. With 12 user-friendly templates available, it's easy to customize the display on site. With just a few simple clicks of a mouse, you can see the information you want, where you want it. Install a display in both the kitchen and manager's offi¬ce so everyone can see how long it takes for each car to get through the drive-thru.
Single or Multi-Lane Configuration
The Fast Track system supports today's single lane or multi-lane drive-thrus as well as multi-window and merged dual-lane layouts.
The Insight platform is the industries only end-to-end, fully integrated drive-thru solution. Delphi's solutions engage consumers, increase order accuracy, and help monitor and improve speed-of-service delivery.
Speed-of-service data and car count data on up to four easy-to-read LCD screens. With user-friendly templates or custom layouts, operators can display exactly what they want visible to the team at the drive-thru.