Improve Drive-thru Order Accuracy and Speed
Delphi's Endura™ E-Net™ order confirmation system is designed for Quick Service Restaurant (QSR) drive-thru applications that require direct sunlight readability and reliable operation in harsh environmental conditions. As part of our lineup of technology solutions for QSR, Endura provides a full featured and robust solution for improving order accuracy and speed of service in the QSR drive-thru. Endura contains an embedded industrial computer with software that interfaces directly with the Point-of-Sale (POS) System and stores all content locally in flash memory. This embedded solution has fewer points of failure and is simple to install.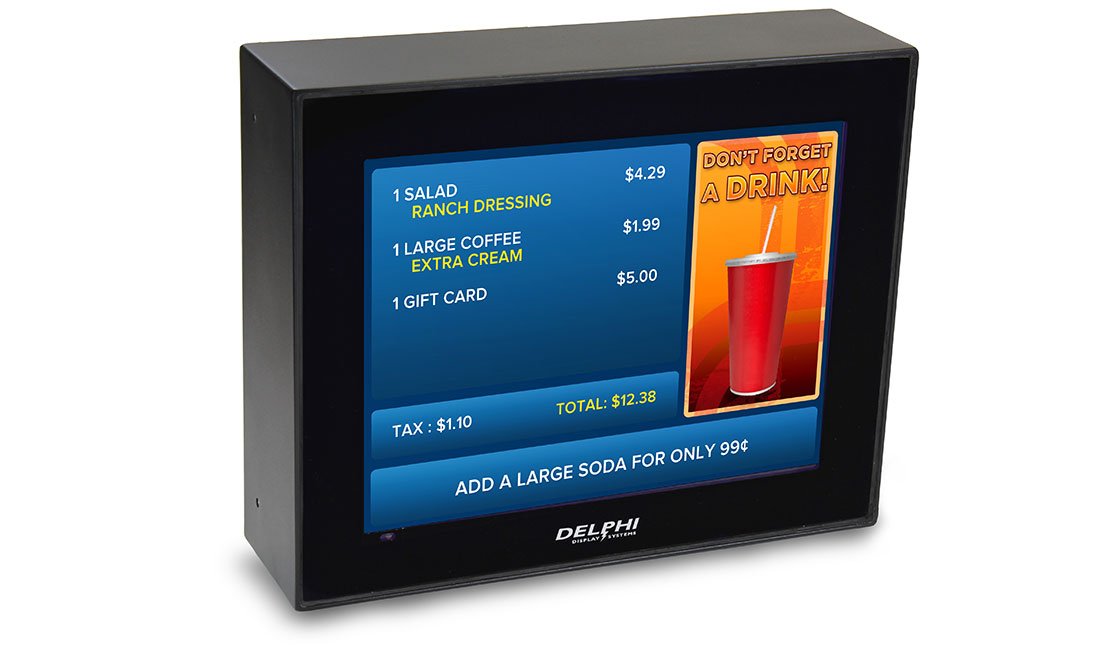 Make an Impact
Delphi couples the industry's brightest screen technology with the most advanced anti-glare and anti-reflection technology to deliver high-contrast, clear, crisp and easy-to-read content in direct sunlight. The display continually adjusts its brightness to optimize maximum contrast in all ambient light conditions.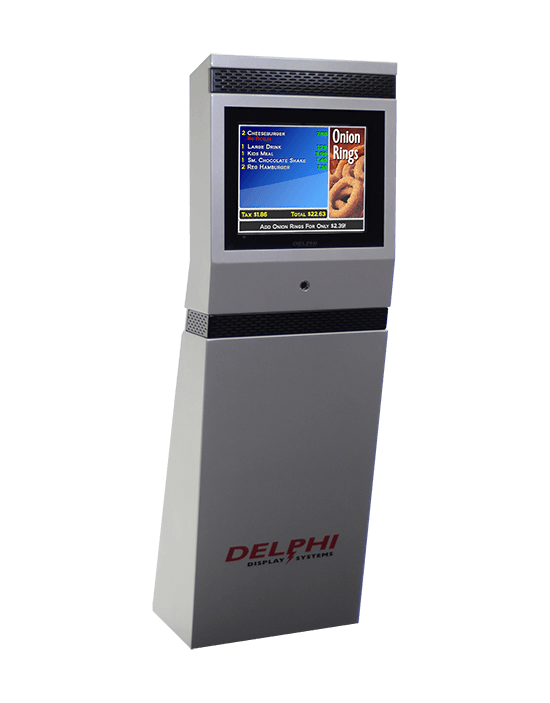 Reliability by Design
Endura is designed for reliable operation in extreme hot and cold temperatures and will operate reliably from -40°F to +140°F (-40°C to +60°C). Delphi's proprietary control electronics maintain internal temperature, preventing isotropic blackouts in hot weather while insuring proper operation and startup in sub-zero temperatures. High-impact safety glass protects the display and internal components from damage. The LED backlight is rated for 70,000-hours, which equates to eight years of continuous operation. Environmentally Sealed Enclosure is impervious to rain, wind, snow and dust.