LG Professional Display Family
LG's Professional Display lineup offers solutions specifically designed for the demanding business environment. With all the elements to reinforce your brand and achieve the biggest impact possible for your message, no matter if it is informative, advertising or recreational.
Commercial Displays
LG's commercial LED displays boast industry-specific technology designed to enhance your business, help you share your messages, and entertain your guests. Designed to make your space more engaging and informative, our commercial LED displays boast clean lines and HD resolutions, as well as simple-to-use features created specifically for a public environment.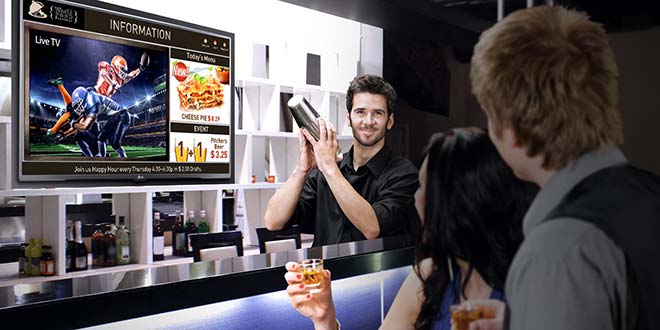 Hospitality TVs
These business LED TVs feature HD 1080p screens for high-quality images, and offer a unique, dedicated hotel data broadcasting platform for hosting interactive applications that allow you to deliver content tailored to the needs of your hotel management team and your guests.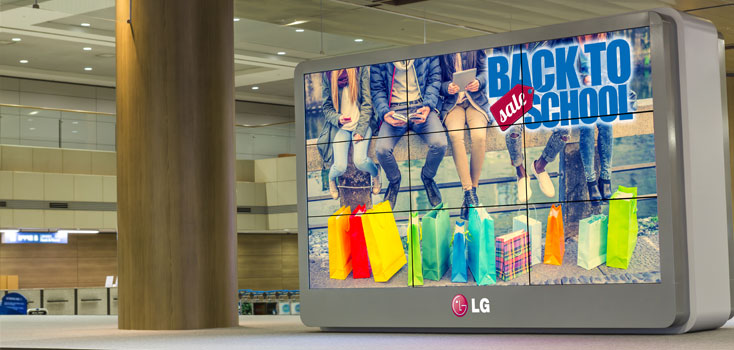 Video Wall
LG's near-seamless video wall solutions make various formats of display possible. It can be extended easily, allowing you to generate effective attraction. Advertisements, information and broadcast video are in sync with your target needs, while picture quality and performance is enhanced.

Transparent
The transparent display provides a superb wide viewing angle and accurate color white creating better clarity for an effective advertising showcase. With full HD, Anti-Reflection Treatment, superior color gamut and true color from IPS technology, TS series give you a joyful interaction.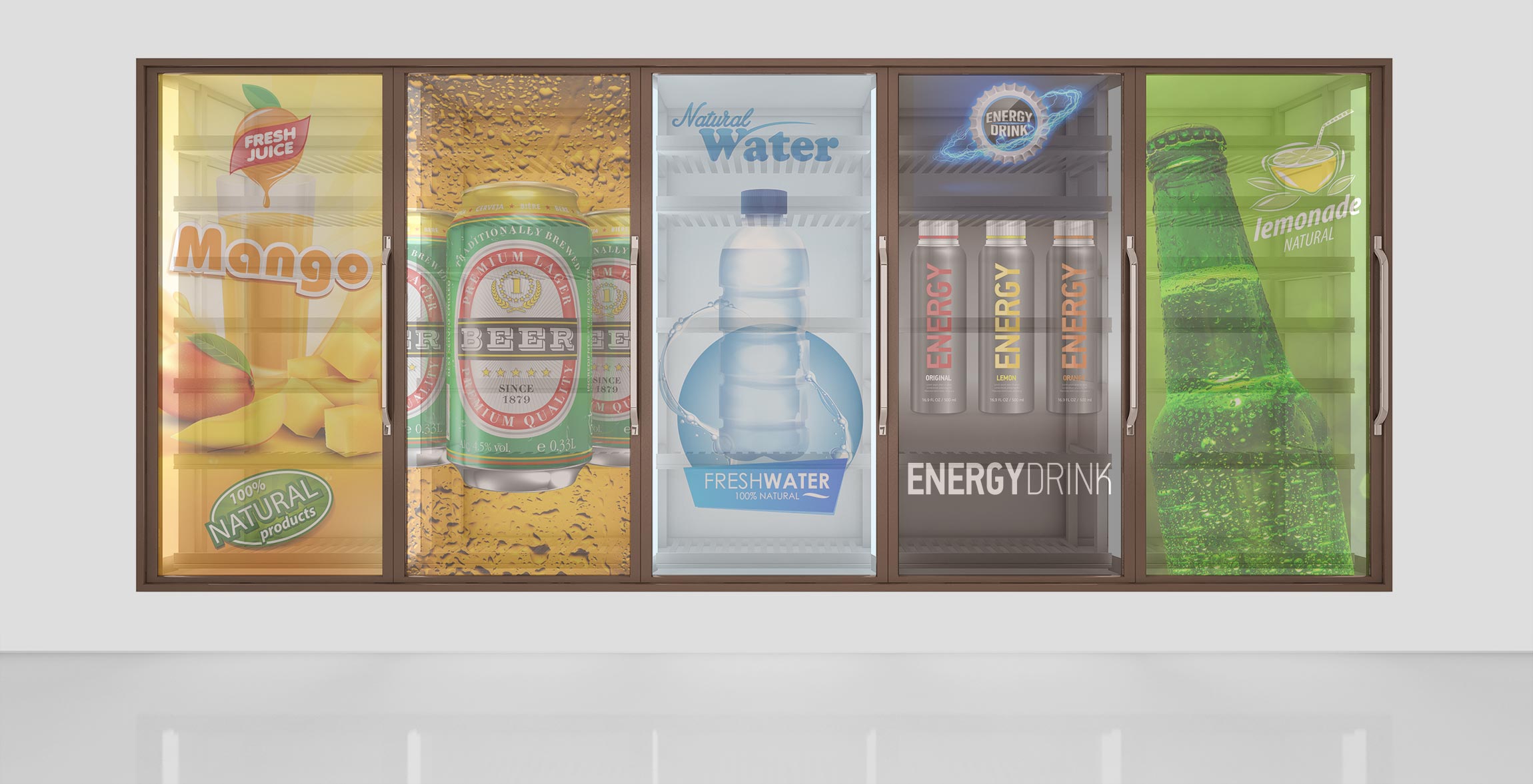 Touch
LG's touch technology provides smooth and accurate 10 points multi-touch with precision for your interactive needs. It provides interactive experiences for customers engaged in retail or commercial venues. It is used in various high-traffic locations such as subway and exhibition halls for interactive way-finding and informational purposes.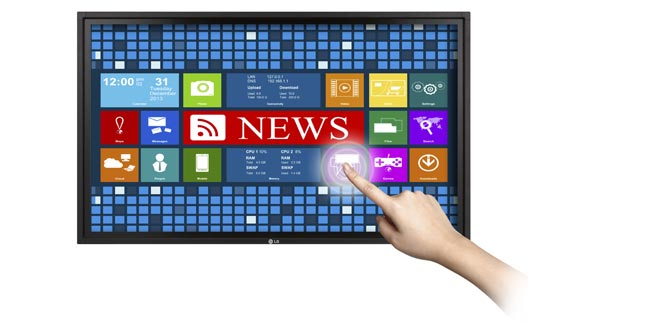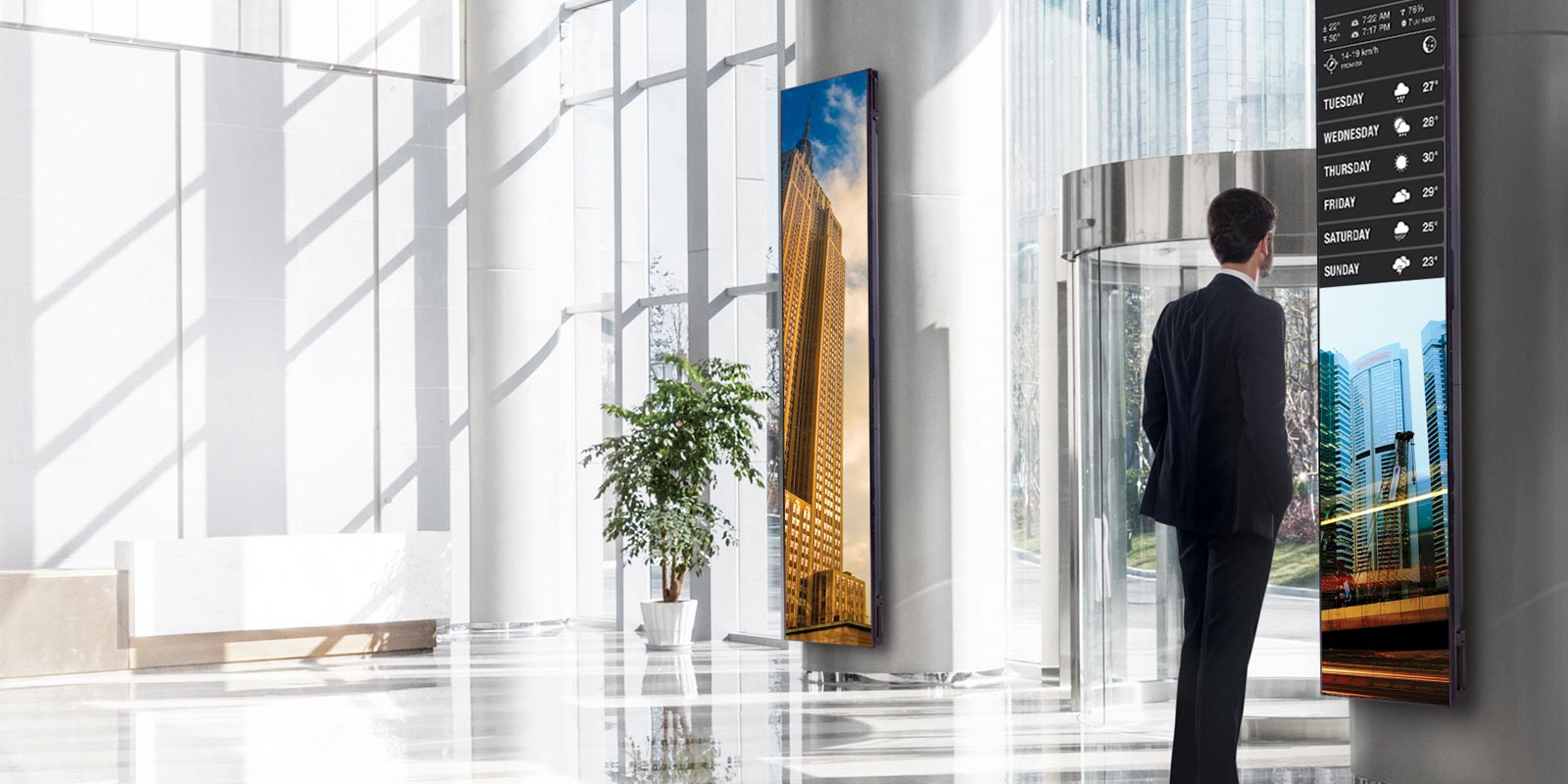 Ultra Stretched
Stretched display has a wide range of applications. With great space efficiency from its wide screen, you can display information and advertisements at the same time. It is available for a variety of environments, such as bus shelters, vending machines, and theater kiosks.
Restaurant
As your patrons come in to enjoy great food and drink, let LG satisfy their visual appetites. Our display solutions for Restaurants and QSR signage can make a visual statement to add a level of refinement and distinction to your establishment.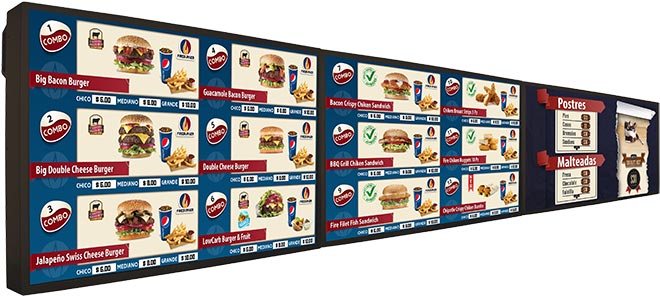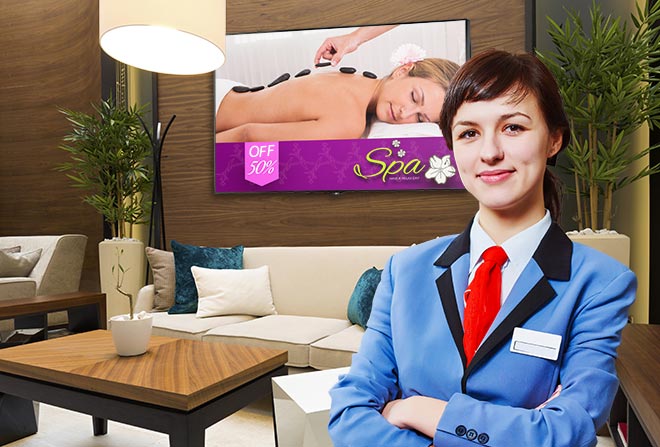 Hotel
Integrated hospitality signage for high traffic areas such as entryways, lobbies, and check-in counters. Develop digital signage solutions for properties looking to enhance the quality of the guest experience.
Retail
From the storefront window to the point of sale, LG digital retail signage solutions can enhance the customer experience while improving ROI. Replace traditional static signage to give you content management control and flexibility. High Definition content such as dynamic POP (Point of Purchase) advertising, branding videos, and interactive graphic interfaces will instantly become the center of attention to achieve the direct impact you want.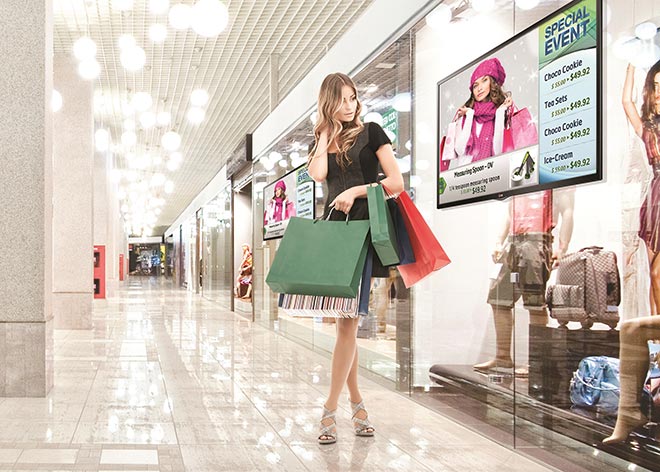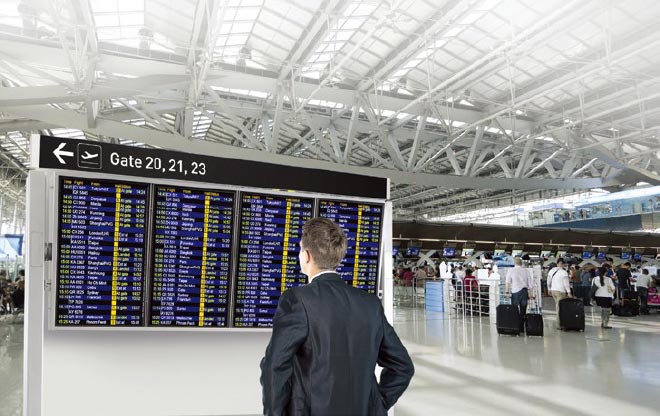 Transportation
While at an airport, bus, or train station, travelers are constantly looking for immediate information that is up-to-the-minute and easy to locate. LG public display solutions for transportation environments can provide access to pertinent information as soon as a traveler enters the airport or station and can continuously to deliver updated information until they take their seats.
Education
Communicate information across your entire student body with an effective digital signage network:
On-campus way finding can efficiently direct campus traffic with touch screen displays.

Class schedules, events, and other pertinent campus information can be broadcast to displays in high traffic areas from a centralized point.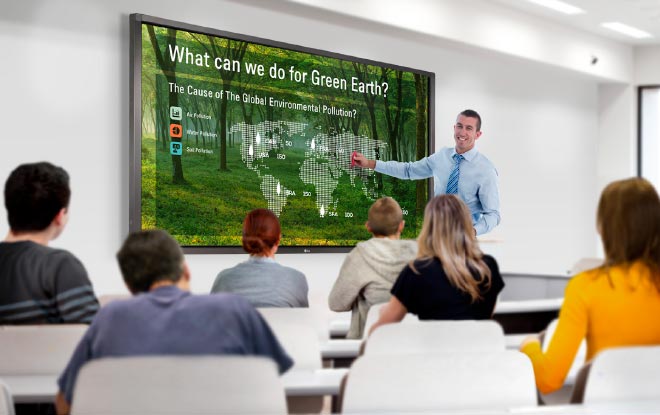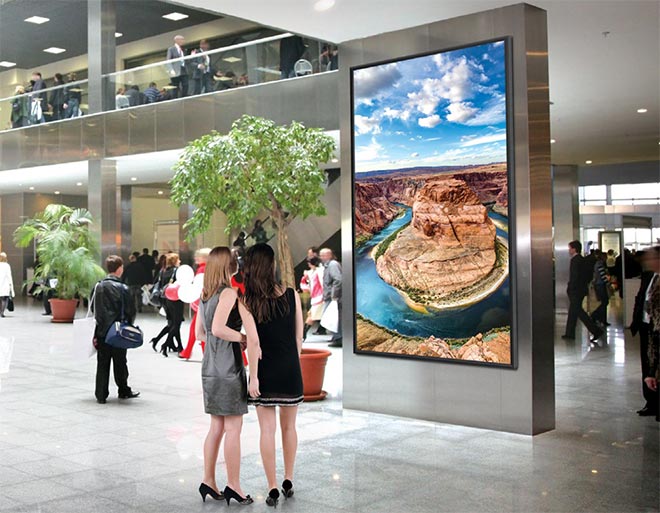 Public Venues
Convention centers, sporting stadiums, shopping malls, hospitals, cultural centers and much more… the limit is your imagination. Create a visual spectacle in high definition content that instantly will become the center focus to achieve the direct impact you want.