Advanced. Versatile. Flexible.
From Table Service to Quick Service, PixelPoint adapts to your hospitality business needs.

PAR PixelPoint POS software is designed for use in any and all restaurant concepts, and is configurable to meet your specific hospitality environment and requirements, rather than forcing you to change your current processes. PixelPoint POS is available as a perpetual license or subscription option.
With PixelPoint POS, managing hospitality operations is even easier with more choices and advanced capabilities to better run your business.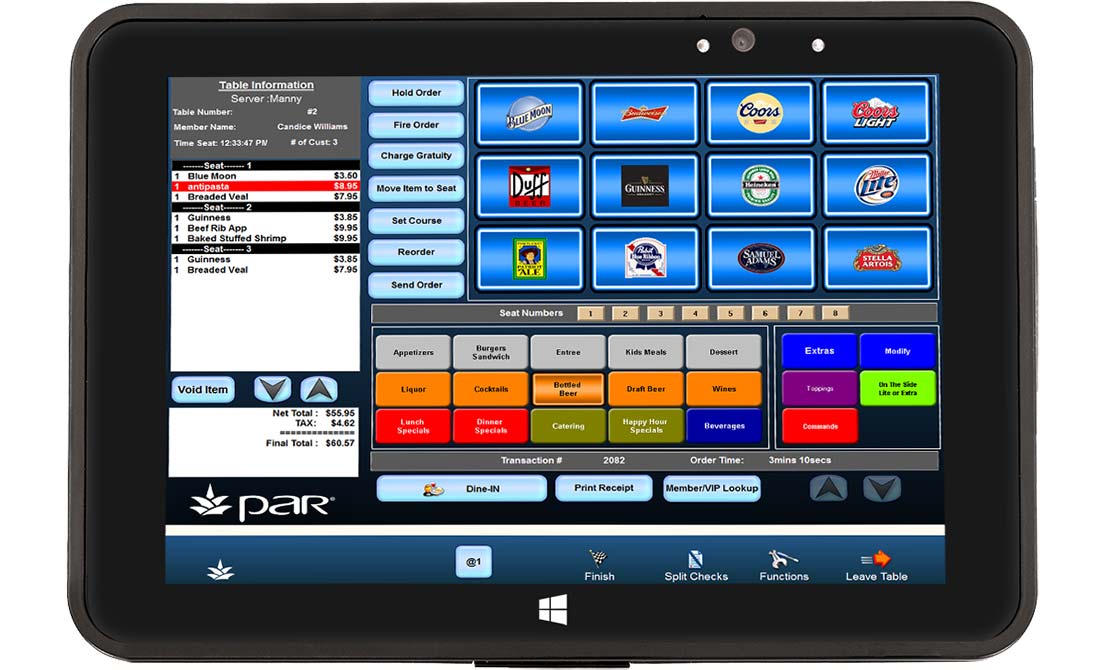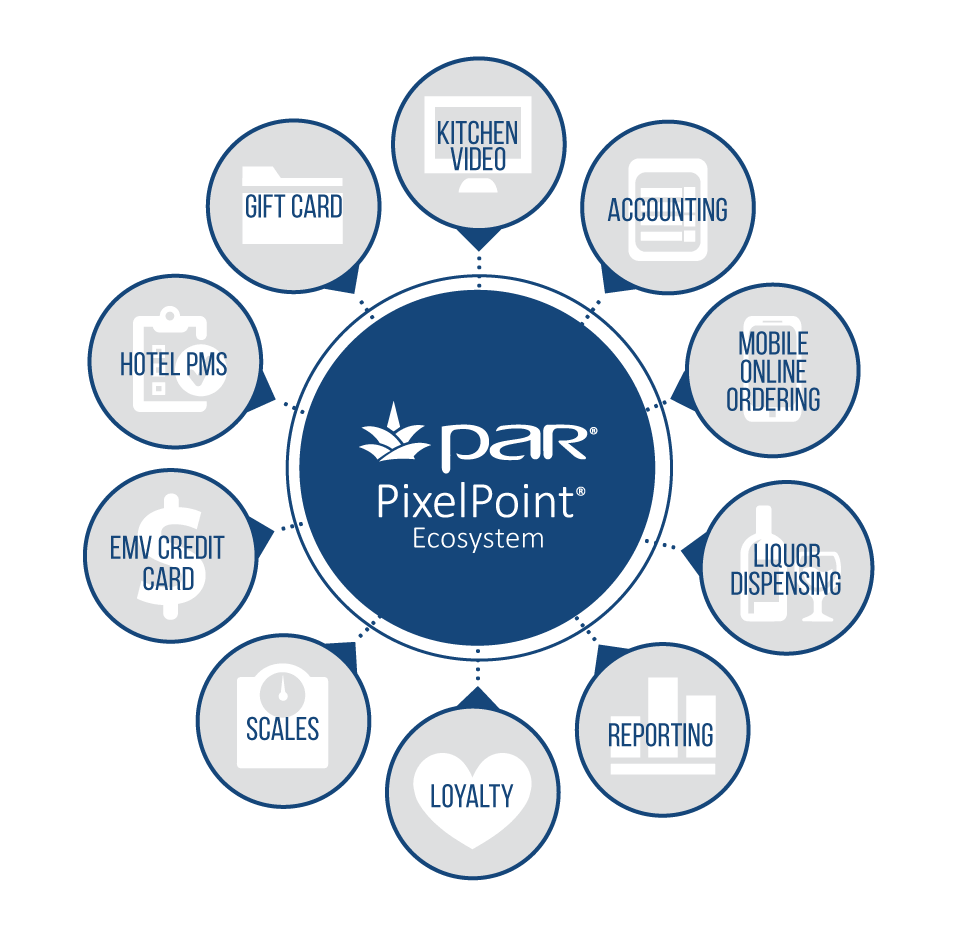 PixelPoint Feature Functionality
Standard Features

Customer facing order confirmation

Employee contests

Employee bulletins

Auto combo

Forced questions

Reservations

Extensive Loss Prevention Feature Set

Prevent employee theft

Prevent employee mistakes

Prevent food waste

Security built into all FOH operations

Advances Cost Management

Inventory

Labor

Scheduling with forecas

Advanced Global Compliance

PCI & PA-DSS

Extensive fiscal compliance for cities, states, provinces, countries

Regional labor laws

Installed in over 50 countries

Extensive Reporting Set and Live Metrics

Schedule and email reports and exports

Available from both FOH & BOH
Loyalty & Gift Included

Built in free gift card program

Built in free member program

Built in on-account program

Store specific or enterprise wide

Support for scanning, swiping, manual entry

Established Integration Ecosystem

Over 200 integrations globally

Mobile/Online Ordering

Mobile Loyalty

Call Centers

Business Intelligence

Reservations

Kitchen Display Systems

Liquor Dispensing

Hotel Property Management System

And many more…

Industry's most Flexible and Versatile Configuration Options

Bends to your operational needs

Match to your brand

Fully configurable order page

Fully configurable receipts

Fully configurable kitchen tickets and routing

Customer facing Order Confirmation

Reduce training costs when migrating from other POS

Extends to Tablet, Self-Service Kiosk, Counter Order Confirmation