Always a Step Ahead. Built to Last.
PAR's EverServ® 8000 Series: the POS system with a futureproof design used to enhance guest experiences through unique ergonomic positioning, and maximize power and performance using the newest Intel technology. PAR's sophisticated platform is offered in three models: 8100, 8300 and the 8500, and all are fully customizable to suit your business needs. The POS system kickstand design allows the terminal to quickly transform from a standard POS configuration to a low profile or a wall mount with minimal effort allowing you to instantly adapt to your business environment, your staff, and each individual customer.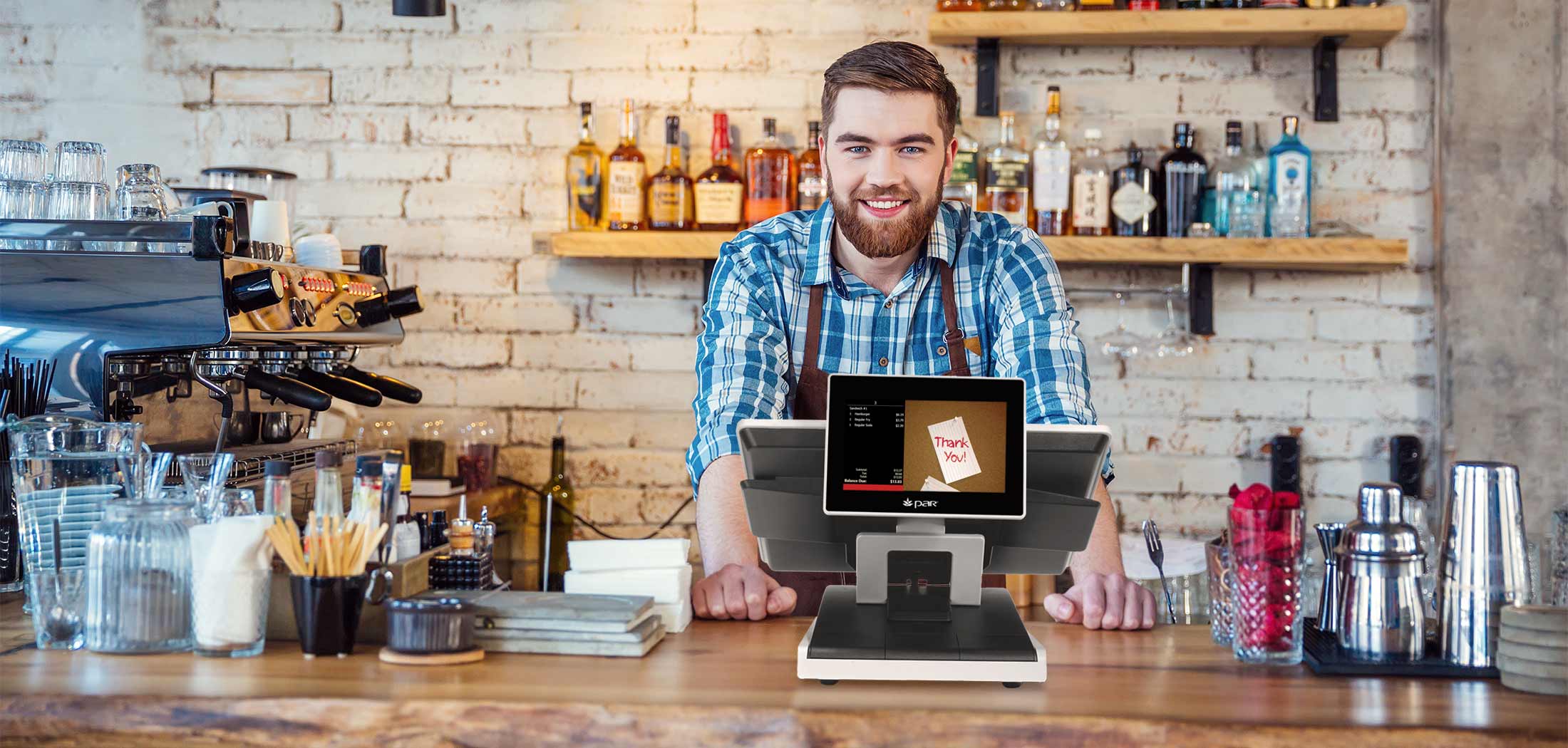 The EverServ® 8000 continues PAR's legacy of Longevity, Reliability and Durability.
The longer product lifecycle means longer time between your upgrades, higher system performance for your business, a decrease in your customer wait times, and an increase in overall profitability. The elegant, yet industrial design is built to withstand the harsh realities of the restaurant environment, and will repel water, infiltration, and endure rough treatment.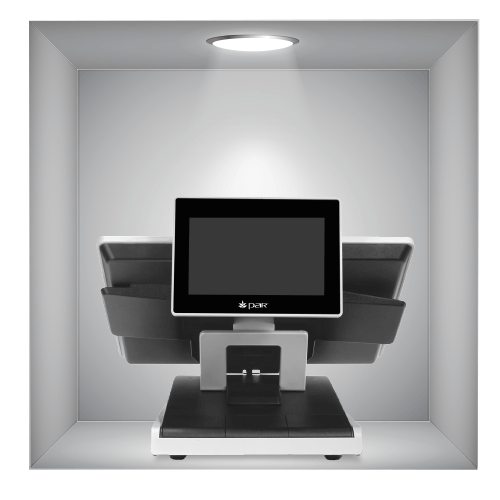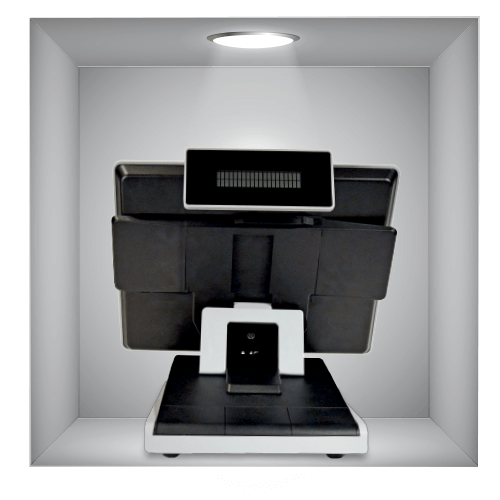 Three Customizable Models
EVERSERV 8100 SPECS
CPU
Intel Braswell Family
Memory
Max 8GB
Screen
15.6″ WXGA 16:9 ratio


Projected Capacitive – Multi-Touch

15″ XGA 4:3 ratio


Projected Capacitive – Multi-Touch

15″ XGA 4:3 ration


Resistive – 5 wire

Storage
SDD & HDD
Network
D10/100/1000 LAN
WiFi – 802.11 b/g/n
OS
Windows 10, 8.x & 7
I/O
1x 12v Powered Output
1x USB 2.0 24V Powered
1x USB 2.0 12V Powered
3x USB 3.0
1x Display Port
2x RJ45 Serial Port
1x LAN Port
2x RJ12 Cash Drawer Port
1x Side USB 2.0
1x SD Card
3.5mm Mic/headphones Jack
Customer Displays
2×20 VFD (W/ International Option)
7″ LCD (Larger Screen Optional)
Power
24V / 150W – External Power Brick
Audio
Integrated Speakers
Dimensions
13.8″H X 15.2″W X 11.5″D


(Standard Cofig)

Weight
Terminal only: 14.72 lbs


Terminal w/ Customer Display & Power Brick: 16.66 lbs
EVERSERV 8300 SPECS
CPU
Intel Skylake Family
Memory
Max 32GB
Screen
15.6″ WXGA 16:9 ratio


Projected Capacitive – Multi-Touch

15″ XGA 4:3 ratio


Projected Capacitive – Multi-Touch

15″ XGA 4:3 ration


Resistive – 5 wire

Storage
SDD & HDD
Network
D10/100/1000 LAN
WiFi – 802.11 b/g/n
OS
Windows 10, 8.x & 7
I/O
1x 12v Powered Output
1x USB 2.0 24V Powered
1x USB 2.0 12V Powered
3x USB 3.0
1x Display Port
2x RJ45 Serial Port
1x LAN Port
2x RJ12 Cash Drawer Port
1x Side USB 2.0
1x SD Card
3.5mm Mic/headphones Jack
Customer Displays
2×20 VFD (W/ International Option)
7″ LCD (Larger Screen Optional)
Power
24V / 150W – External Power Brick
Audio
Integrated Speakers
Dimensions
13.8″H X 15.2″W X 11.5″D


(Standard Cofig)

Weight
Terminal only: 14.72 lbs


Terminal w/ Customer Display & Power Brick: 16.66 lbs
EVERSERV 8500 SPECS
CPU
Intel Core i5 Skylake Family
Memory
Max 32GB
Screen
15.6″ WXGA 16:9 ratio


Projected Capacitive – Multi-Touch

15″ XGA 4:3 ratio


Projected Capacitive – Multi-Touch

15″ XGA 4:3 ration


Resistive – 5 wire

Storage
SDD & HDD
Network
D10/100/1000 LAN
WiFi – 802.11 b/g/n
OS
Windows 10, 8.x & 7
I/O
1x 12v Powered Output
1x USB 2.0 24V Powered
1x USB 2.0 12V Powered
3x USB 3.0
1x Display Port
2x RJ45 Serial Port
1x LAN Port
2x RJ12 Cash Drawer Port
1x Side USB 2.0
1x SD Card
3.5mm Mic/headphones Jack
Customer Displays
2×20 VFD (W/ International Option)
7″ LCD (Larger Screen Optional)
Power
24V / 150W – External Power Brick
Audio
Integrated Speakers
Dimensions
13.8″H X 15.2″W X 11.5″D


(Standard Cofig)

Weight
Terminal only: 14.72 lbs


Terminal w/ Customer Display & Power Brick: 16.66 lbs