Shorter Waits & More Satisfied Customers
HME Wireless GuestCall IQ paging system is a revolutionary solution to control customer flow in restaurants and other industries. It is a forward leap in technology which sets a whole new standard in customer service and improves the operational efficiency of your business. When you hand waiting guests a sleek GuestCAll IQ Pager they are free to wander around nearby or sit in the bar and relax, without worrying about losing their table or turn.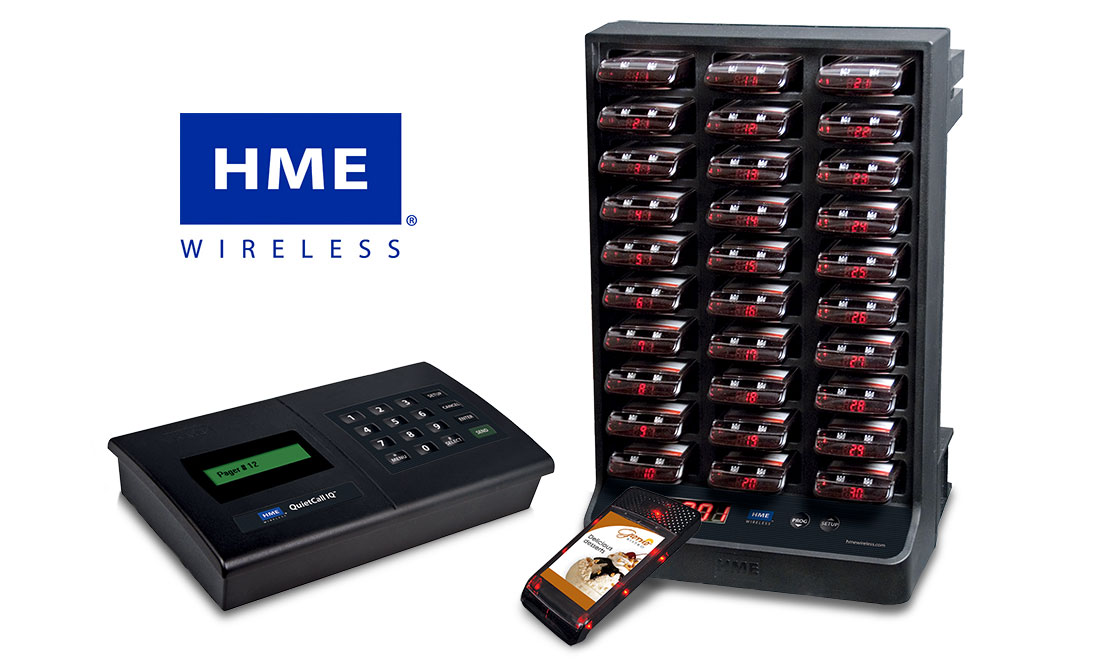 It's never been easier
A wait time estimator and basic table management feature are built into the base station at no extra charge; something you will not find anywhere else on the market. With GuestCall IQ you will avoid losing sales due to walk-outs, as well as reducing congestion at the hostess station, while your customers remain satisfied. GuestCall IQ´s revolutionary pager renumbering system will allow you to save time and money considerably, and will improve your guests' experience once and for all; no more tracking numbers to see which pagers are missing or ending up with duplicates when reordering. Broken or missing pagers can be replaced almost instantly, keeping you up and running.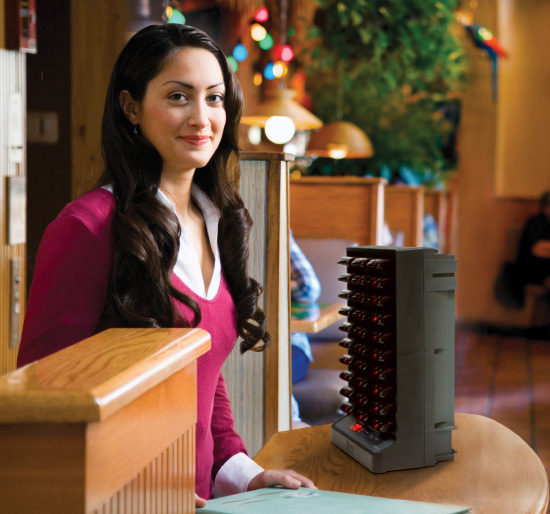 Made to last
GuestCall IQ pagers set a new standard in quality and ergonomics. High-quality components and a rugged design mean fewer accidents and greater durability. To help reduce loss GuestCall IQ pagers automatically alert guests if they accidentally take them out of range.